Giving Back
Our Community Outreach Program is one way AACT makes an impact in our local community.
Arizona Food Bank Network
During August through October of 2020, AACT Arizona began a campaign to raise awareness through our Community Outreach program, in order to help raise much needed funds for The Arizona Food Bank Network. During this campaign, AACT Arizona was able to raise $1,500 to contribute to these food banks.
Who They Are:
The Arizona Food Bank Network (AzFBN) is a coalition of 5 regional food banks and almost 1,000 food pantries and agencies, working to address hunger in Arizona. Their network feeds almost one million people each year in all 15 counties in Arizona. AzFBN amplifies the good work of these food banks by raising awareness about hunger, coordinating large food donations between food banks, and providing resources and education. In conjunction with food banks, AzFBN also works with government agencies, community organizations, schools, and other partners to create a hunger-free Arizona.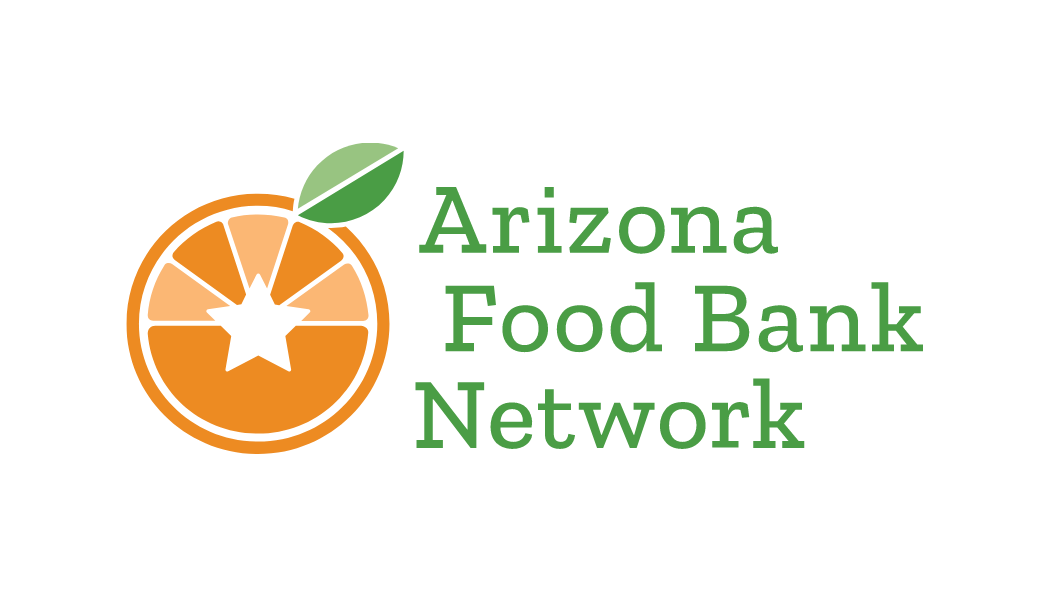 Feed My Starving Children
Last year, AACT Arizona partnered with Feed My Starving Children to help with their program. Through our Community Outreach program, a team of 18 AACT Team Members donated their time for a full day to help hand-pack meals. These crucial and nutritious meals were shipped to a community in a small village in Mexico.
Who They Are:
Feed My Starving Children (FMSC) believes hope starts with food. As a Nonprofit, FMSC is dedicated to seeing every child whole in body and spirit. FMSC works with food distribution partners that stay with communities for the long haul, empowering them to move from relief to development. FMSC meals are developed by food science and nutrition professionals to supplement nutritional needs and reduce problems with malnutrition. Nutrition allows children to grow, thrive and develop to their full potential. Donations given by people fund the meal ingredients. Volunteers hand-pack the meals, which are donated to FMSC food partners around the world, where kids are fed and lives are saved!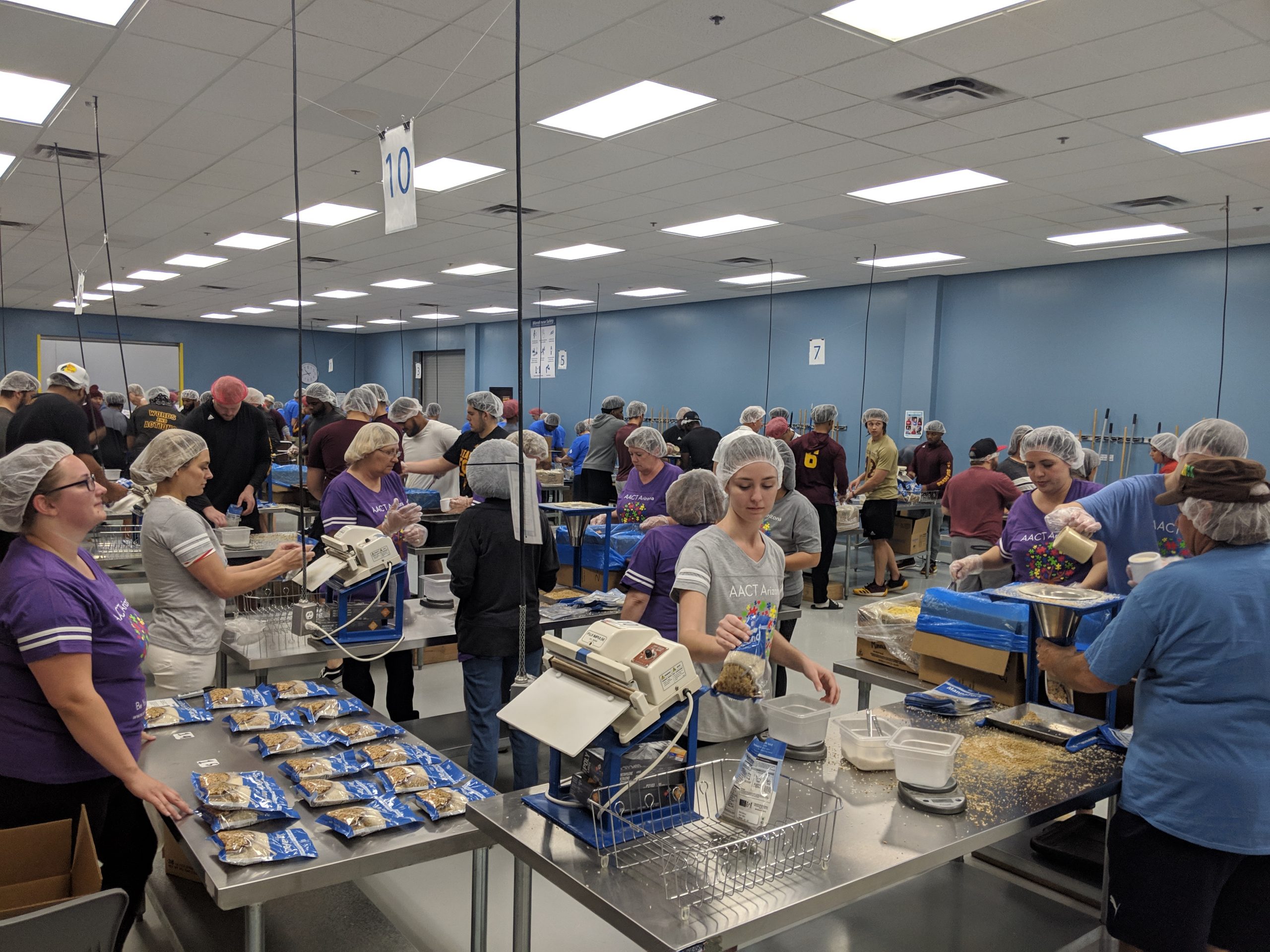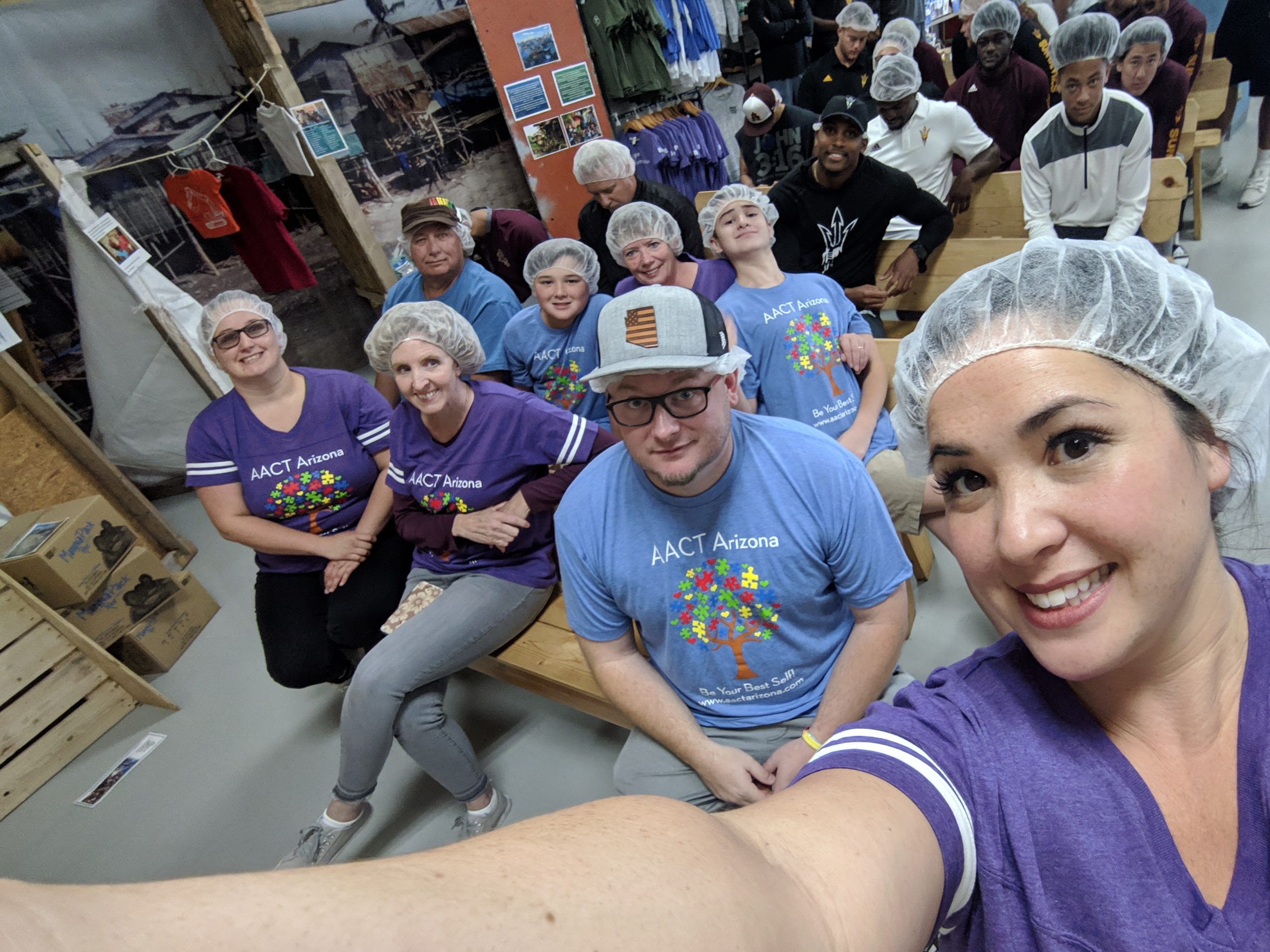 The Boys & Girls Clubs of the San Carlos Apache Nation
In the early months of 2020, AACT Arizona donated $3,000 and purchased 50 brand new sports balls, including Basketballs, Soccer balls, and Volleyballs. This effort was to help The Boys & Girls Club of the San Carlos Apache Nation rebuild their stock of necessary equipment to keep their kiddos active.
Who They Are:
The Boys & Girls Clubs of the San Carlos Apache Nation is part of a nationwide affiliation of over 4,000 local, autonomous organizations through Boys & Girls Clubs of America (BGCA) that serve almost 4 million youth annually across the nation. Since its inception, the Club has been at the forefront of youth development, working with young people from disadvantaged economic, social and family circumstances throughout the San Carlos Apache Reservation. The Club offers opportunities to provide Native youth with ongoing relationships with caring adult professionals, a safe place to learn and grow, life-enhancing programs, character development experiences and, most of all, hope and opportunity.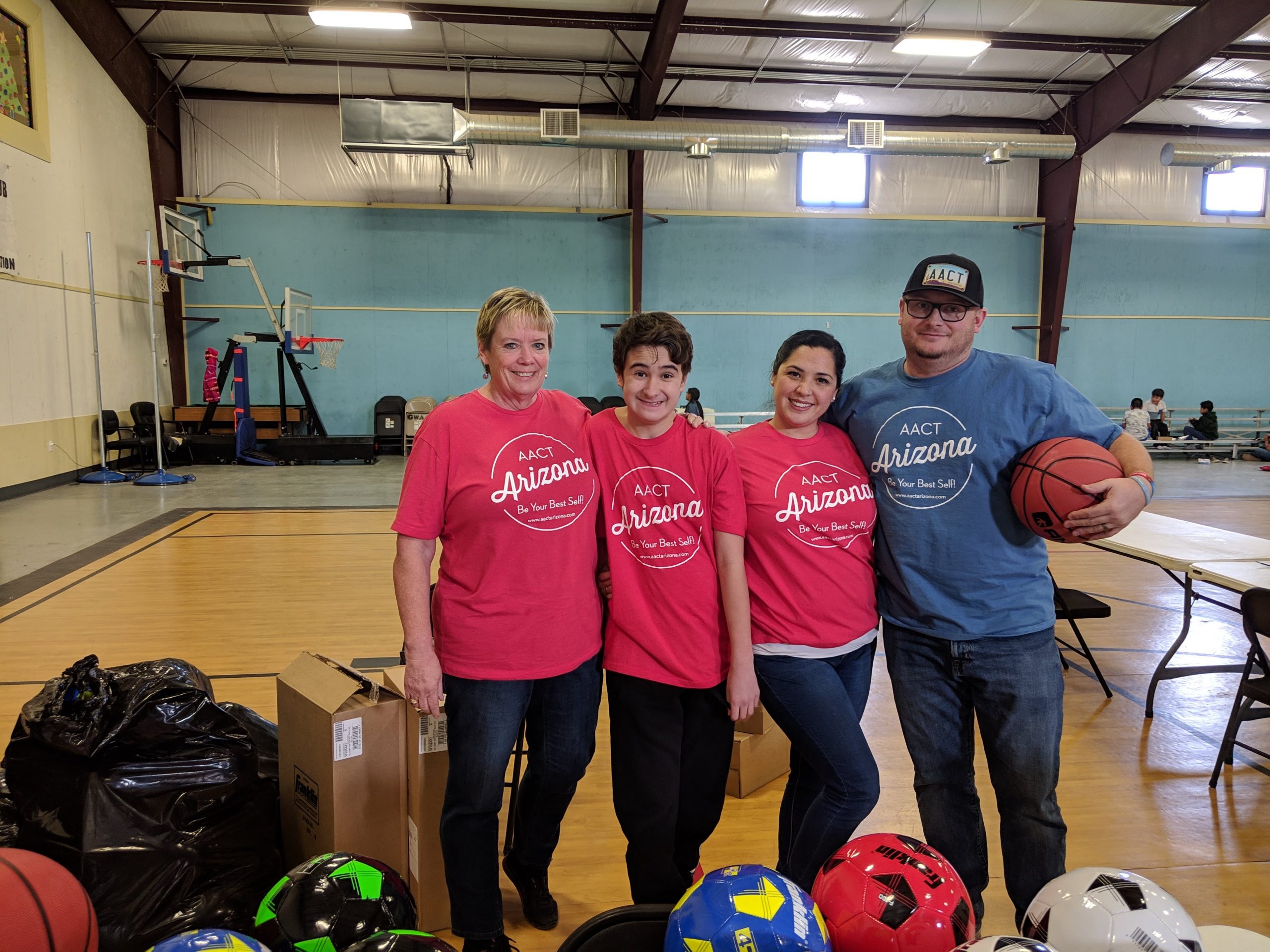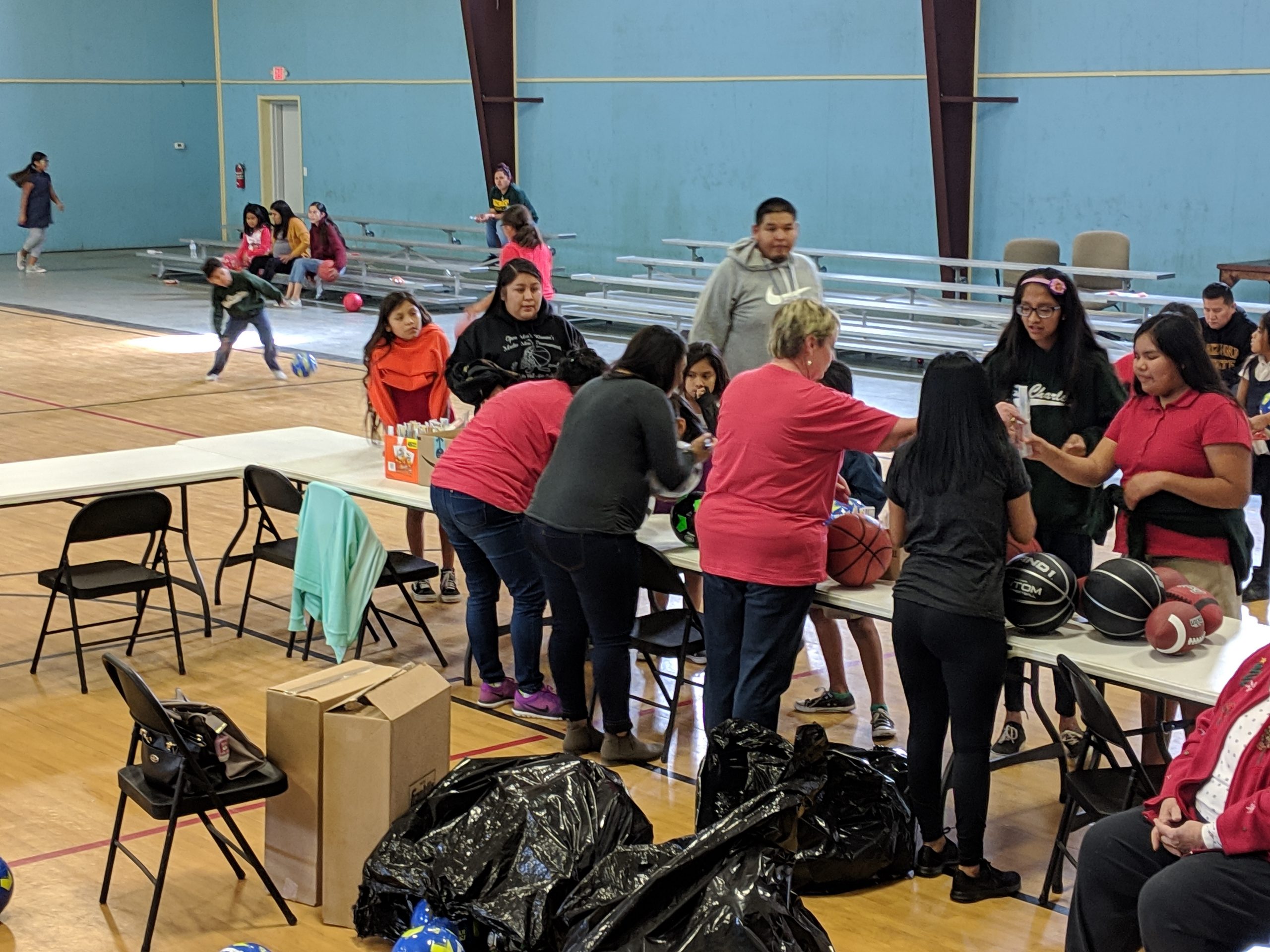 Christmas time can be rough for many families, which is why AACT Arizona teamed up with House of Refuge, to donate over $3,000 worth of household items, for families in need. The donation list consisted of over 50 items that went to 10 different families.
Who They Are:
House of Refuge is a 501(c)(3) non-profit organization located on 20 acres in Southeast Mesa, Arizona. Their community includes 88 2-bedroom homes that they rent to families experiencing homelessness. By providing a home and comprehensive, wrap-around supportive services, they help families overcome homelessness, become self-sufficient, and move to sustainable housing. House of Refuge provides a home, home furnishings, clothing, food boxes, individualized case management services, employment guidance, and education support. All residents have access to services and facilities in their community, including the Community Center for after school programming, the Employment & Education Center, the Community Garden, and the Donation Center. Through their innovative programming that values employment and education, House of Refuge believes their families can stabilize their lives, and transition from homelessness to self-sufficiency.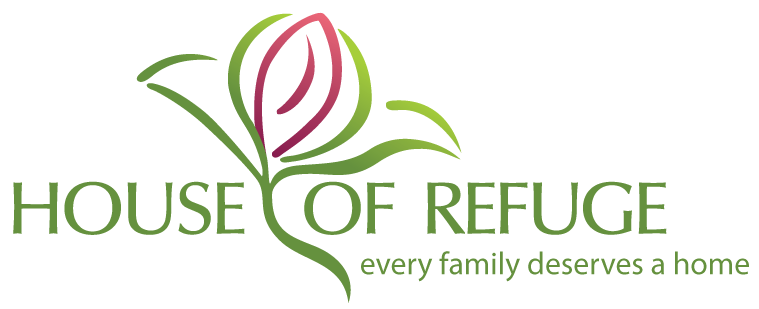 Three Wishes For Ruby's Residents
In Early 2021, AACT Arizona stumbled across Three Wishes For Ruby's Residents, while on a business trip to Missouri. Being moved by the impact this non-profit has on their community, AACT founders Cori and Danon acted quickly with a $500 donation to help local seniors have a little more joy in their life. 
Who They Are:
Three Wishes For Ruby's Residents is a non-profit that fulfills small wishes to nursing home seniors across America.  They serve ALL nursing home seniors but especially the lonely and the poor. They provide seniors with small items that they would otherwise go without. They fulfill wishes for simple items that you and I take for granted- fresh fruit, new shoes, pet food and take-out. Their youth activists have granted over 8000 wishes since 2019 and with your help they can continue to make a big difference in the lives of nursing home seniors.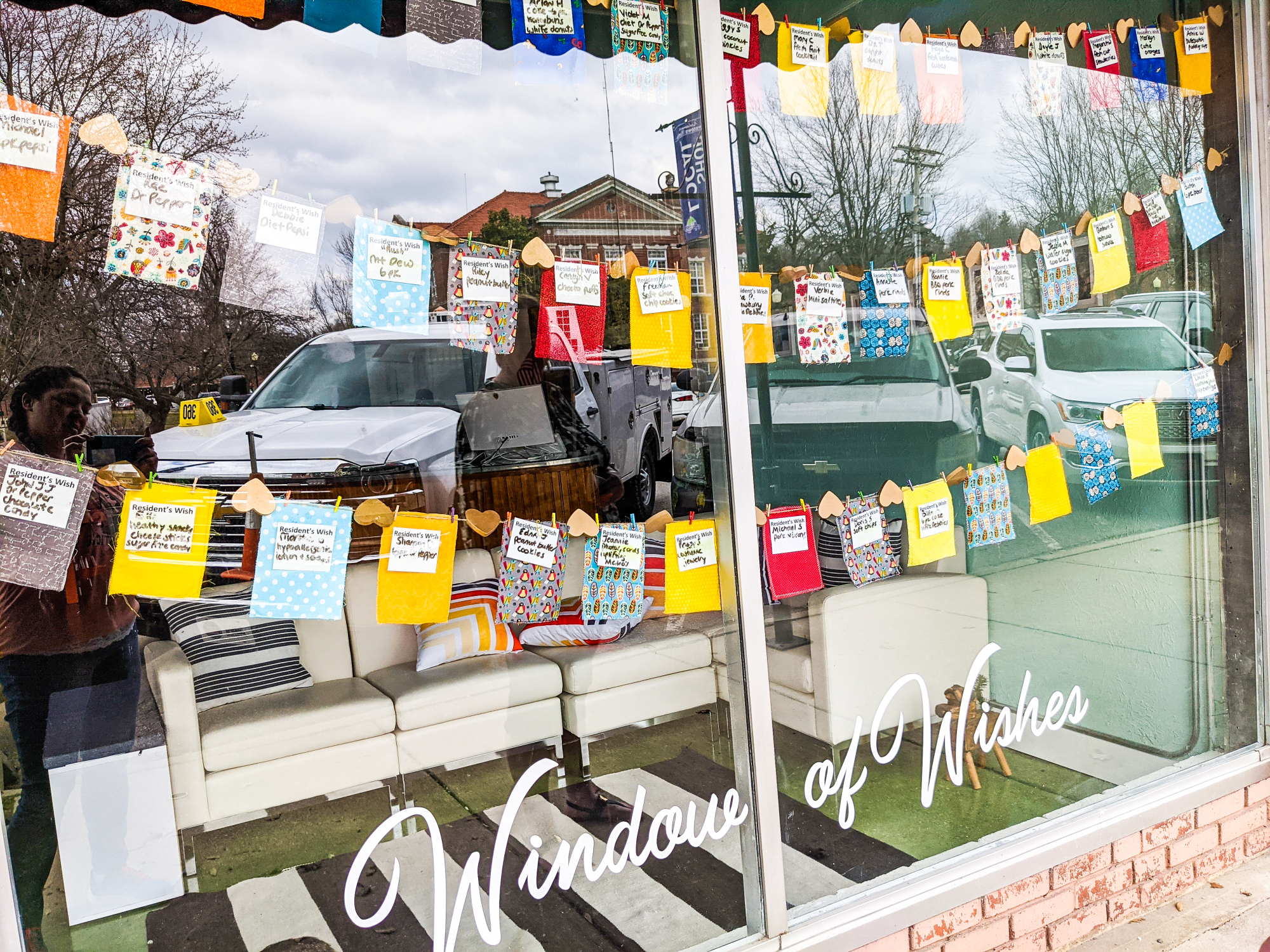 Community Outreach Looking Forward
During this new year, AACT Arizona wants to give back even more! We are constantly using our Community Outreach Program to find ways to give back to those in our community that are in need.
Feed My Starving Children
Looking forward, AACT Arizona will be teaming up once again with FMSC, with even more volunteers. This year's goal is to gather upwards of 40 AACT Arizona employees to donate their time to hand-pack meals for those in need.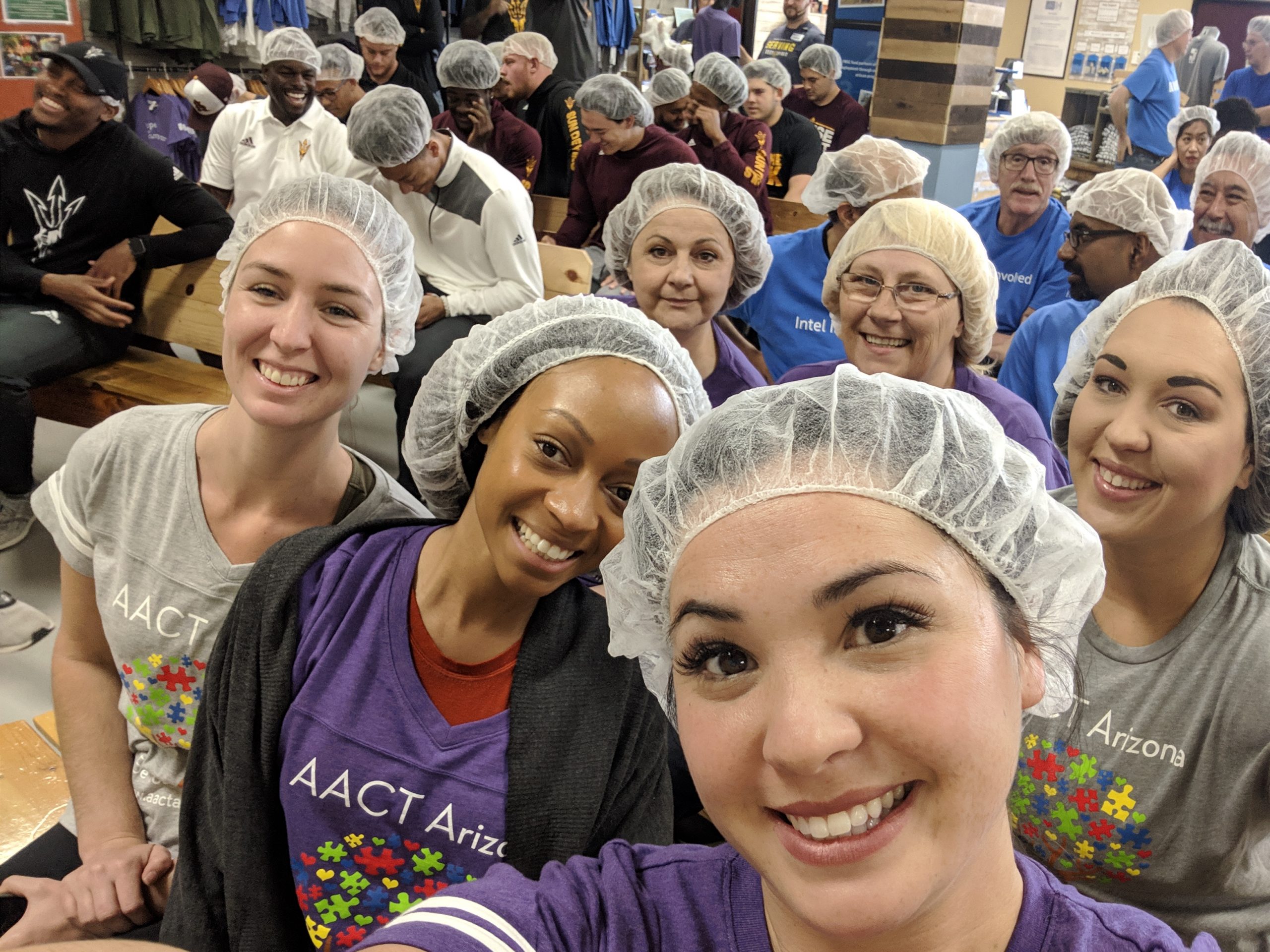 AACT Arizona will be teaming up with House of Refuge again, in order to donate more to families in need. We are also proud to announce that we will be donating $11,000 to their Adopt a House Program! This Program provides a house for 1 family, as well as all the wrap-around services needed for transitioning out of homelessness and into stable housing.
Essential Housing Services Include: 
2 Bedroom, 1 Bath Home

Reduced Rent that Includes Utilities

A Drug and Alcohol-free Community

Maintenance Services

Located in A+ Rated School District

Community Garden

Laundry Facility

Community Recreation Areas
Support Services Include:
Monthly Food Boxes

Home Furnishings

Clothing from our Donation Center

Community Center that Offers 

Programming for Children

Employment and Education Center

Financial Literacy